I've been busy with a couple of things, and working on a longer post about the Italian Futurism, 1909–1944: Reconstructing the Universe exhibition at the Guggenheim and the Degenerate Art: The Attack on Modern Art in Nazi Germany, 1937 exhibition at the Neue Galerie, but I wanted to mention a few things coming up this weekend that I think are definitely worth seeing:
Opening tonight and running through May 3rd is Rackstraw Downes at Betty Cuningham Gallery. One thing to keep in mind viewing these stark panoramic landscapes is the fact that Downes always paints outside, on location.
Across the street is the opening for Roy Dowell at Lennon, Weinberg, Inc.. This is Dowell's second solo show at the gallery, and this time he presents paintings and sculptures that somehow manage to be straight forward and slightly uncanny at the same time.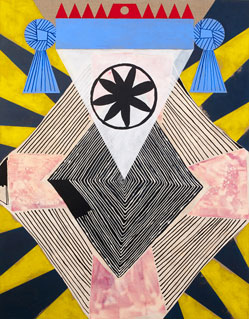 Roy Dowell, Untitled #1057, 2014,
24 x 36″, acrylic on linen
Also opening tonight and running through April 23rd in Dumbo at 111 Front Street is remains to be seen with Meg Hitchcock, Michael Kukla, David Opdyke, Armita Raafat, and Ester Ruiz.  I've written about Meg Hitchcock before, and look forward to seeing how her work appears in context with the other artists in this show.
Tomorrow night there is an opening for Oliver Wasow: Studio Portraits at THEODORE:Art. Wasow is a photographer who shows rarely, but is always interesting. And I am not exaggerating when I say that his ongoing postings of found photographs on Facebook is one of the main reasons I still go on that site.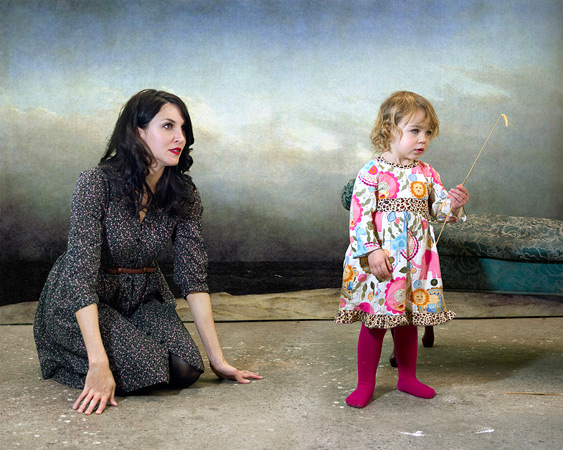 Oliver Wasow, Christa and Josephine, 2013; archival pigment print edition of 5, 20 x 25 inches
At Anton Kern Gallery this Saturday, April 5th, between 2 and 4 pm, will be a book launch and signing for Ellen Berkenblit Paintings 2011-2014. I've written about Berkenblit before too, and am excited that her gallery has put this book out on her recent paintings, which have been nothing short of amazing.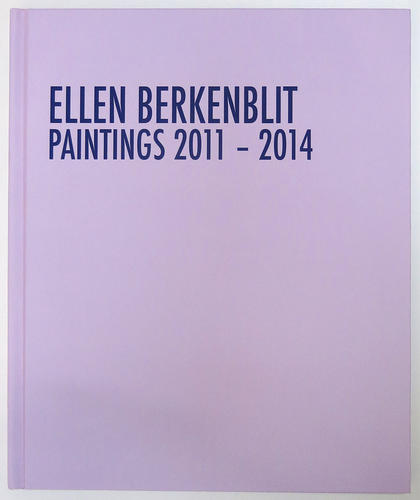 Finally, opening Saturday night between 6 and 8 pm at Galerie Zürcher, is a show curated by and including the irrepressible, the one and only, Peter Saul.  The show's title is If you're accidentally not included, don't worry about it.  Which should be enough reason for anyone to go, but you might also want to see work by some of the other 19 artists, including Judith Linhares, Polly Apfelbaum, Steve DiBenedetto, Mark Greenwold, and Karl Wirsum.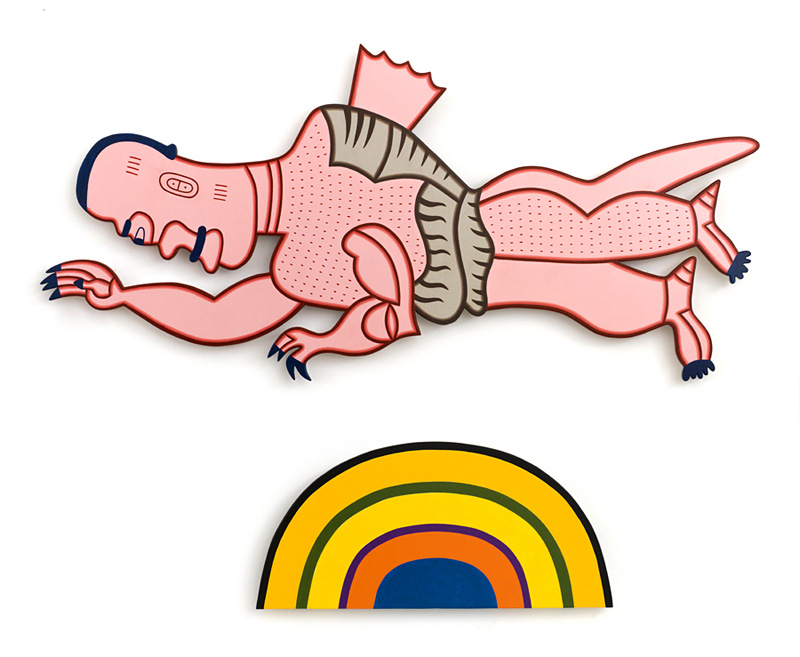 Karl Wirsum, Some Underwear Over the Rainbow, 2013, acrylic on panel, 39 x 47 x 1.25 in – Courtesy of Derek Eller